Mini and Small Indoor Self-Storage Units
Are you considering renting a mini indoor self-storage unit? Are you wondering what is the smallest storage unit available?
Riverside Mini Storage
4×5 is our smallest storage unit and is offered at our Riverside, CA location off the 91 Freeway. This location is convenient for Corona, Jurupa Valley, and Norco too. With 20 square feet of self-storage space, this unit replaces a small closet to accommodate your smaller self-storage needs. This location also has 4x6, 4x9, 5x5, 5x6, 5x9, and 5x10 units. The prices for these units are listed here.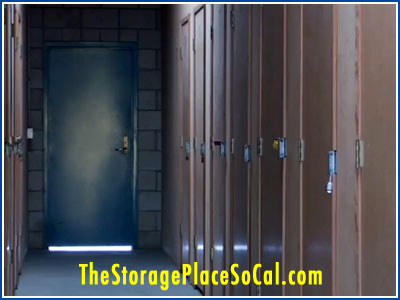 Small Storage with Heart!
Our mini units have giant hearts and are great for storing clothes, shoes, hats, and accessories, end tables, storage boxes, holiday decorations, arts and crafts, sewing machines, bicycles, dishes, toys and games, clean hand and garden tools, mirrors, folding tables and chairs, lamps, books, sports equipment, and many other items you have in your small walk-in closet.
Fountain Valley Mini Storage
The smallest unit available at our Fountain Valley, CA facility is a 4x8 with 32 square feet of storage space. This location is off the 405 Freeway making it convenient for Huntington Beach, Costa Mesa, Santa Ana, Orange, Westminster, and even Los Angeles County. We also offer 4x12, 4x16, 6x6, 6x7, 6x8, 6x11, 6x12, 6x16, 7x7, and 8x8 units at this location. Unit prices for our Fountain Valley location are listed here.
Affordable Indoor Units
Our mini storage units are indoors away from the elements making them helpful in keeping your belongings clean, dry, and hidden from the sun's strong rays. The monthly rents on these units are affordable for individuals, small businesses, and even college students. Check out the generous move-in specials on our Fountain Valley second floor self-storage units!
Not sure which size storage unit you need? Try our "How to Select the Size of Your Self-Storage Unit" page and free template tool.
Ready to Make the Move?
Rent your small storage unit today by contacting our managers by email or by telephone in Fountain Valley at (714) 964-1607 and in Riverside at (951) 735-0211. Or bring your lock and boxes over and meet our managers in person!