Public Storage Units Available in Fountain Valley, CA
Our secure self-storage facility in Fountain Valley, CA offers drive-up units with roll-up doors, indoor units, and mini units (lockers) to the public.
Prices: Our low cost prices range from $74 (smallest) to $593 (largest) per month depending upon the unit size with move-in discounts on select units.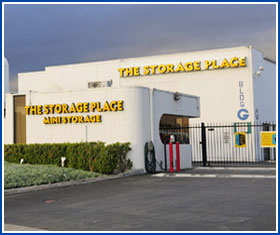 Access Hours: We close the security gate to incoming traffic 15 minutes before our official closing time, so be sure to review our gate access hours. You will need your access code to open the gate when going in and when leaving the facility.
Managers: Our professional managers live on the premises and monitor the surveillance cameras. They will be happy to answer your questions and help you decide on the best size of unit for your needs. Feel free to call them at (714) 964-1607 or send them a message. You can also try out the template tool at the bottom of this page.
Month-to-Month Rentals: Our self-storage units rent out monthly. Leases start the day you sign up and can be cancelled with seven days written notice.
Map and Directions: Our Fountain Valley public storage facility has easy access from the 405 Freeway in either direction. Use the Euclid Street or Ellis Avenue exit depending upon your direction of travel. For directions to 18305 Mount Langley Street, check out the interactive Google map.
Outdoor Storage: We offer gated outdoor storage spaces for automobiles, boats, cars, trucks, RVs, motorhomes, and trailers. View details, pricing, and gate access hours.
Move-In Specials: Does an indoor, upstairs unit suite you? Ask about a discount on the first three months rent.
Questions: If you still have questions, give us a call at (714) 964-1607.