Small Business Storage in Fountain Valley, CA
As a small business owner in Fountain Valley, CA, you're looking for ways to be more efficient to improve your bottom line. Renting a self-storage unit can help by providing an inexpensive place to store equipment, excess supplies, archived files, and extra inventory. This gives you the ability to move to a bigger unit in the same facility, or rent a second unit, as your business storage needs grow.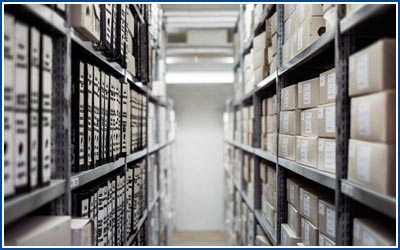 Here are some good ways to use a self-storage unit to increase your business sales:
Inventory: Store seasonal surplus products and inventory inventory in a storage unit then pick it up when your main supply runs low.
Samples and Supplies: Does your company buy in bulk? Are there piles of supplies and samples that aren't being used on a daily basis? Instead of moving to larger (and more expensive) office, store them away for later use...
Trade Show Booth: How often is your company's trade show booth used? If it's used seasonally or a few times a year, why not keep it near the 405 Freeway and pick it up on your way to out-of-town?
Archived Files: Some documents need to be retained but don't need to be accessed often. Bring locking file cabinets along for additional security.
Extra Equipment: Extra office equipment can be stored month-to-month and retrieve for holidays or the summer season.
Decluttered Office Space: A clean office makes for a happier and more efficient workspace. Impress your customers with a decluttered, professional look and increase employee productivity and sales.
The Storage Place Fountain Valley location has self-storage units available in sizes ranging from 36 sq. ft. to 600 sq. ft. with roll-up, drive-up, and indoor options. You can rent a unit to fit your small business storage needs by contacting our resident managers at (714) 964-1607 or by submitting the contact form. This facility is freeway close and is open on Sundays!
Startup Costs and Month-To-Month
We wave the deposit that is charged by some facilities. Just pay us prior to each month's rental and save on the upstart costs. Also, instead of being locked into a year's lease, you pay only for the months that you rent your storage unit. You can move out when you are ready by giving our manager written notice seven days before the next payment due date. Changing to a different unit size is easy too!
We offer business storage for Fountain Valley, Huntington Beach, California zip codes 92708, 92728, 92605, 92615, 92646, 92647, 92648, 92649.
Call our managers at (714) 964-1607 for a free consultation regarding the best unit size for your business. We look forward to talking with you!