Storing My Motorcycle, ATV
Do you own a motorcycle or ATV that you use for recreational purposes and need a place to keep it safe and clean while you're not out enjoying the fun? If you don't have room in the garage, or, would prefer to have it out-of-sight, consider a self-storage unit.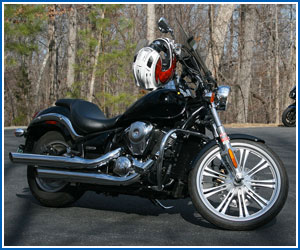 If you decide to employ a storage company, talk with the manager before signing any agreements. Keeping a bike or All-terrain vehicle in the same unit as your other belonging may leave lingering odors in your clothing and furniture, so look for a storage facility that have units on the ground floor sized for your machines. And, ask the manager if they have regulations regarding emptying the gasoline tank.
Do you plan to do maintenance while your vehicle is stored? Get a unit with enough elbowroom to work. If you have more than one vehicle, for convenience, find a space where they can all be stored together.
Do you live in snow country? Look for climate controlled storage units to keep the fluids from getting gummy or freezing.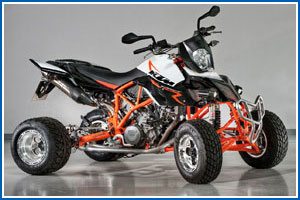 Do you plan to store your bike and/or ATV for several months without use? Take the time to perform maintenance prior to moving them to your storage unit. There are many websites with detailed, step-by-step, instructions on how to do winter maintenance, so we won't list them here. However, using a battery charger, changing the oil, and giving it a wax job are a good start. Motorcycles can be elevated on blocks and cloth covers are available for both bikes and ATVs.
Do you have other storage questions regarding your motorcycle or ATV? Our resident managers in Fountain Valley at (714) 964-1607 and in Riverside at (951) 735-0211, will be happy to help you with all your self-storage needs.