Do I Need Storage Unit Insurance?
Are you considering storing your personal items in a self-storage facility? Is your small business office overflowing with paper files that can be stored elsewhere? Are you wondering if you need insurance to protect your items when stored in a self-storage unit?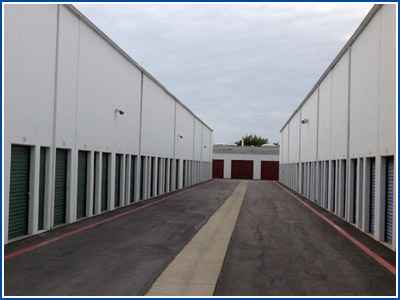 Already Covered?
Self-storage unit insurance covers natural disasters such as floods, earthquakes, and tornados. If you use a storage facility for your important papers, equipment, sporting goods, toys, seasonal clothing, cameras, furniture, or other household or small business items, you might need additional coverage to protect your belongings. Many policies cover your items whether they are physically in your home or office, stored at a secure storage facility, or out with you. A call to your insurance agent can clarify what and how much is covered and whether an amendment to your existing policy or a new policy is the better choice for your circumstances.
Declare Your Valuables
If you store valuables, be sure to declare them individually. Take inventory of these items including original receipts, serial numbers, detailed descriptions, and photographs. Remember to ask your agent what dollar amount is covered in your policy for each common insurance rider such as electronics, jewelry, fine art and antiques, camera equipment, etc., so you know if you need to increase that amount or not.
In Between Homes
If you are temporarily without a home or office; perhaps about to move, or taking an extended vacation overseas; and you don't have a homeowner's, small business, or renter's insurance policy, then, yes, you will need separate coverage. Ask your insurance agent if the policy covers collectibles and other expensive items, stolen property, damage from floods, earthquakes, pests, etc.
No Upselling
Some storage companies will attempt to sell you additional coverage when you sign the paperwork to rent a unit. This is similar to car rental companies wanting to sell you collision insurance. At The Storage Place, our on-site managers know that you probably already have insurance coverage included in your home or business policy, so we don't "up sell" you for something you don't need. We will, however, ask you to specify on the rental documents that you understand that you are responsible for your own insurance, so, be sure to check up on this beforehand.
The Storage Place does not endorse any insurance company or insurance website. For your convenience, we are providing this link where you can compare rates on Google search.
Still have questions about insurance for your storage unit contents or other self-storage related items? Feel free to contact our facility managers…
View more Self-Storage resources...